Hamilton Boys High School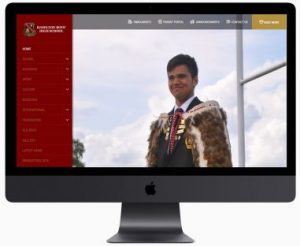 Keen to launch a new site that captured the true spirit and culture of one of Hamilton's oldest high schools, Deputy Headmaster Stuart Hackeney invited incumbent website provider NetValue to pitch for the rebuild against two other local suppliers.

NetValue's combination of price, delivery, design expertise, and long-time support of the school resulted in the company being selected as the successful supplier, and that was the beginning of a process of research, and refining data and feedback from a large number of stake holders in order to create a dynamic framework and plan on which we could deliver the finished site.

The Hamilton Boys' High School website was built on a SilverStripe platform and integrates with the existing custom developed Old Boys' website and database previously built and hosted by NetValue.