Tatua Cooperative Dairy Company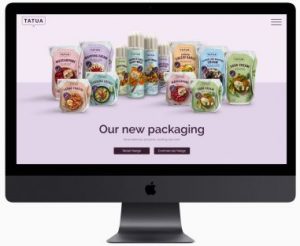 The Tatua Cooperative Dairy Company Ltd has been working with NetValue for over 12 years in which time we've helped them with a wide range of software and data hosting solutions.

A recent change in packaging for the companies 'Foods' division meant an update would be required to the website to reflect this. The new 'Foods' website was given a new look and feel of its own whilst still maintaining the Tatua vision and values. With Auckland agency, Mister Wolf leading design NetValue took control of the build working alongside agency and client to deliver the new site.

The clean fresh design lent itself perfectly to the SilverStripe CMS platform making it easier for the client to manage ongoing content changes and updates, as well as managing users and permissions.